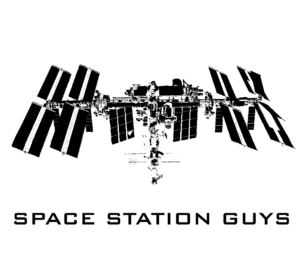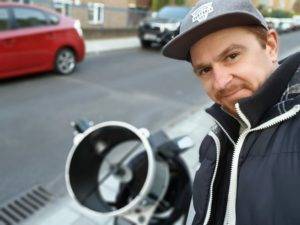 I personally didn't even know about the existence of the International Space Station (or ISS) for a long time…. When I bought my very first telescope and started leaning toward astronomy photography, I bumped into photos of this weirdly looking object that looks like a Tie fighter from Star Wars – at least that's what most people say.
I did a quick research and almost immediately realized how cool the International Space Station is. 
There are so many ways to take photos of the ISS. Once you know when and where to look and you have at least a dslr camera at your service, then you can do it! Even after years of me doing it I still find ISS photography mind-boggling!
As I progressed with my purposefully chosen steep learning curve in astrophotography, I started paying more attention to the ISS and how others actually take photos of it.
But I always found it – well actually I still find it difficult to search the web for ground based amateur ISS photos or some sort of knowledge about how to take those amazing shots.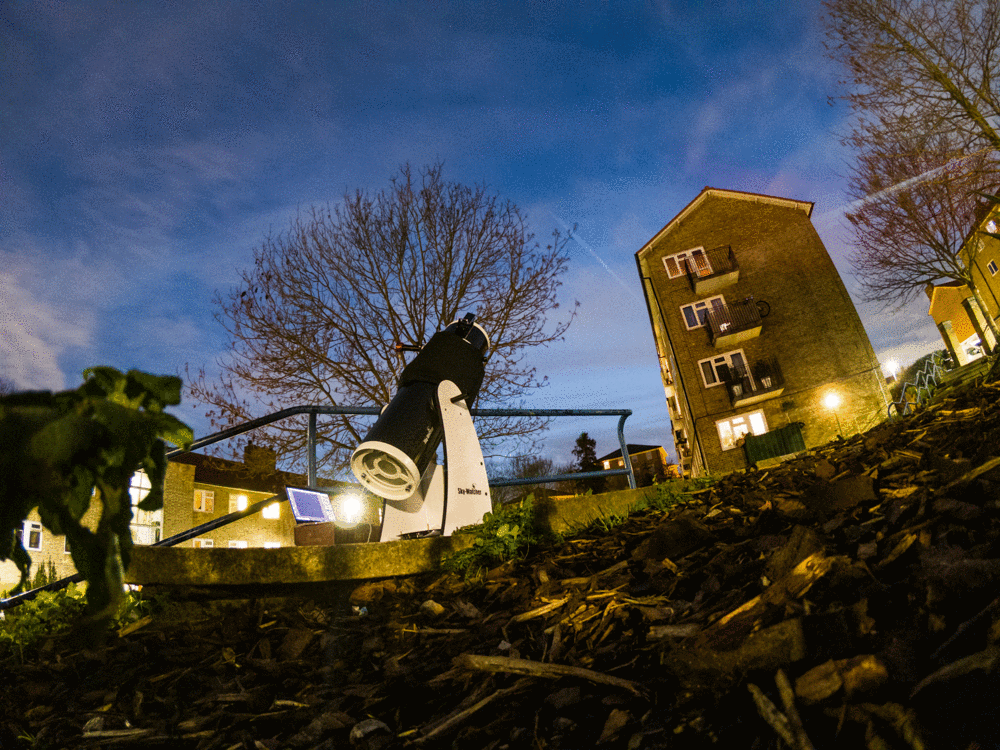 On this website I share my experience about how I got here, what equipment I would recommend for manually tracked ISS imaging and you can also find my photos and videos related to the subject.
I will keep on trying to write a thorough explanation for all of my major observations, so this way others can hopefully learn a few tricks.
Current July Space Station Photo of the Month
I am truly blessed by having talented amateur ISS photographers contributing to this project almost on a daily basis. If you visit the Guest photos section in the menu, you will find amateur photos from all over the world, sorted out in different categories. I would encourage everyone who has been involved in this specific type of astrophotography to send your best shots. More info in the Guest photos section.
At the Guide to find ISS menu you find all the tools I use to get the sufficient amount of information about overhead passes, transits, satellite and cargo vehicle tracking prediction details, etc.  
Maybe the newest change is the creation of the so-called Space Station Photo of the Month. I have already received enough photographs to keep on going for months, but it looks like the page is really taking off now and more people are tuning in for either learning this great area of photography or sharing their amazing work they already took.
Contact
Email: metrolinaszabi@gmail.com
The Boeing Starliner experience  –  photos taken by amateur ISS photographers
How to photograph the International Space Station
2021 summary of my International Space Station photos
International Space Station and Nauka module (docked)
Nauka Science Module, Proton-M rocket 3rd stage and ISS – close up manually tracked photos
ISS with SpaceX Crew Dragon – experiment with larger magnification
ISS with SpaceX Crew Dragon – experiment with larger magnification
ISS with SpaceX Crew Dragon – experiment with larger magnification
Crew Dragon DM-2 mission launch with Chris Cassidy, also amateur ground based photographs
My International Space Station talk at Virtual Astronomy Club
Shall we take some International Space Station photos?
SpaceX Is the International Space Station real or not? Here is my argument against flat earth
International Space Station and the arriving Soyuz MS-13 spacecraft
SpaceX In-Flight Abort test and my Crew Dragon Demo-1 mission photos
Summary of 2019 – a really fine year for Space Station Guys
What is Space Station Guys website about?
Soyuz MS-13 only 10 minutes before docking – ground shot
My best International Space Station lunar transit